Outback - Currawong Creek
Outback - Currawong Creek
*Please note all charges are in US dollars.
*Signed copies will be posted out 2 weeks later than unsigned copies. Australasian and South East Asian unsigned copies will be posted out in October, and signed copies 2 weeks later.
Classic Paul Freeman scenes of mates cavorting naked in outback creeks, drovers, farm-hands and cowboys, working and at play, the Australian 'Bear Pond'.
You will be able to purchase Outback Currawong Creek using one of the links below, in October 2018
Buy from Amazon | Buy from Book Depository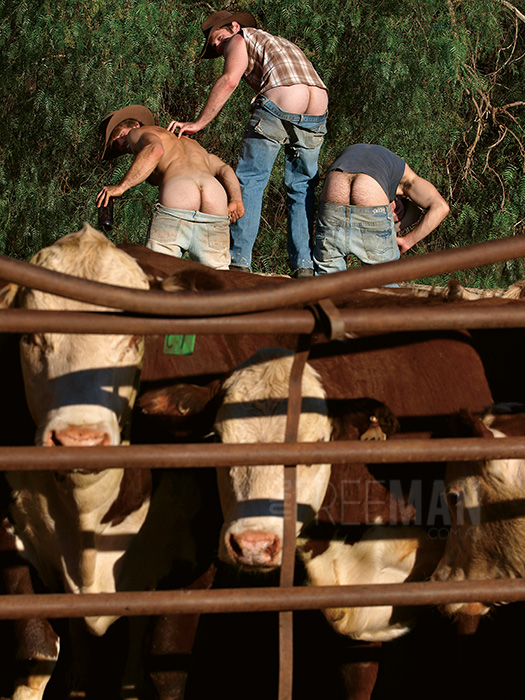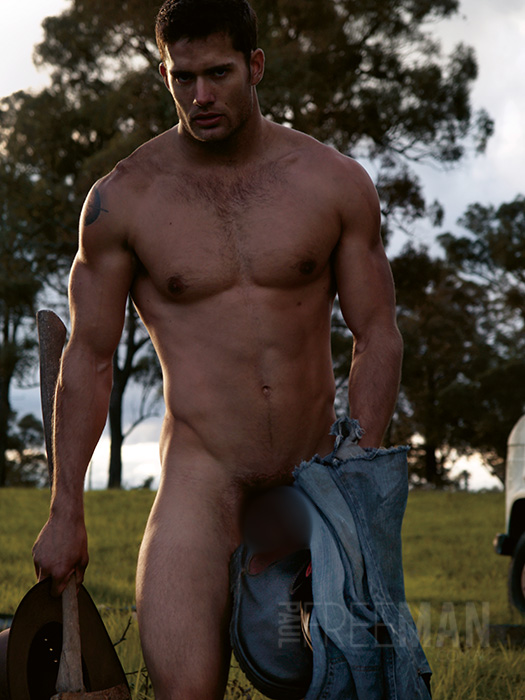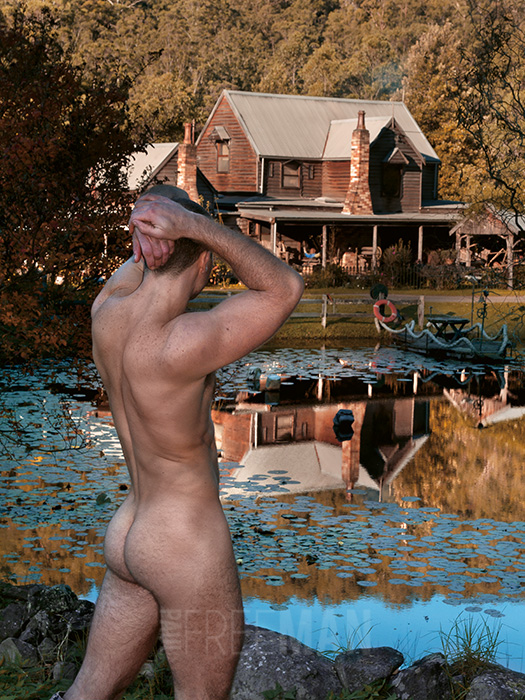 Outback Currawong Creek (2009, first re-print 2018)
With 170 art photographs of male nudes and portraits on large format art stock pages, this beautifully bound and dust-jacketed book continues Freeman's photographic story of hardworking and intimate male camaraderie in the Australian rural heartland
. "If you are looking for a collection of stunningly beautiful photographs of men that move you and take you on a story-telling journey , and not just a bunch of pics of 'hot' guys in samey poses, what better way to celebrate that than with Paul Freeman's Outback Currawong Creek."
This is another reward for the loyal fan base he has built around the world, while competing to present his distinctive gorgeous and artistic brand of portraiture against the conglomerates and giants of publishing.
For those who thought Freeman's popular Bondi series would be a hard act to follow, with its focus on fabulous Sydney men in a stunning coastal cultural context. Last year Outback carried and captured our imaginations during a rollicking pictorial 'boys own' adventure in the parched farming landscape of Australia.
Critics were personally affected and moved by his art. "It's brilliant! I'm quite moved by the images" said Andrew Creagh, editor of DNA Magazine "I was born in the wheat belt of Western Australia so a lot of those shearing sheds and shearers huts are familiar to me; the red dust, the sheep dog, the old utes. … The shoots are really well integrated– some very clever and some hot guys. But mostly, it's so evocative. It's great work!..[Paul's] taken it to another level and I don't think anyone's done anything like it!" For Alasdair Forster, curator of the world-renowned Australian Centre for Photography, "The images in the 'Outback' series reveal [Paul's] understanding that the erotic lives within the individual not the stereotype; that strength lies in embracing one's vulnerability as much as exercising one's power; and that the child abides within the man. Playful, candid and sexy, these men epitomise a spirit of outback Australia that fuses larrikin fantasy with moments of introspection that create a subtle counterpoint with the rugged beauty of the land."
Scenes of mates cavorting naked in outback creeks lends a 'Bear Pond' flavour to an Outback Currawong Creek filled with drovers, farm-hands and cowboys, working and at play, a wonderful array of uniquely beautiful men in a breathtakingly beautiful country, transformed again by Freeman into a timeless romantic world of photographic art.
First published in July 2009, 200 pages, Hardcover.